Smart Solutions For
Mobile Network Operators
---
Today, some six billion people use mobile devices and consume mobile data wherever they are. New wireless services and applications are the catalyst for exponential growth in mobile data traffic volumes. The transmission of data, image and video can be of massive support to police, fire and emergency medical services and are used in mobile backhaul on trains, for in-car communication, for the control, maintenance, and security of industrial estates.
Data applications are bandwidth-hungry and for tailored applications, the availability of enough bandwidth at the right moment is crucial. Whatever the technology - 4G or 5G, LTE, or Wi-Fi - future applications are likely to demand even more bandwidth.
We help our customers to have enough bandwidth at hand for all their applications. We support them in the determination of capacity, throughput rates and spectrum requirements as well as the selection of the most appropriate technology.
We also assist regulators, operators and vertical markets to prepare for 5G. We have recently delivered reports to the UK government and the European Commission about 5G infrastructure investments and 5G-optimized spectrum distribution methods. Contact us to find out how we can help you with co-existence and compatibility studies, as well as spectrum demand and feasibility studies.

70% of mobile data access takes place indoor, but indoor coverage is often poor. We have radio experts and software for the planning of your indoor and outdoor mobile broadband networks.
Upcoming Training Courses

Customer Magazine

CHIRplus_TC Brochure

Download further Information
---
CHIRplus_NGN
Web-based mobile broadband network planning
Network planning and optimization for 2G/3G/4G/5G
The web-based network planning and optimization platform CHIRplus_NGN provides various functions for solving coverage and interference problems of 2G/3G/4G/5G networks:
Site Analysis
Cell Coverage
Removing Cell
Adding Cell
Network Analysis
Coverage Analysis
Max Server
Serving Cells
Mobile Radio Data Analysis
Location Analysis
Coverage Statistics
Poor Coverage Statistics
Statistics & Reporting
Coverage Statistics
Poor Coverage Statistics
General Statistics
3D Display
Indoor Display
Outdoor Display
Multilayer Display
Why use CHIRplus_NGN?
Learn more about the key features of CHIRplus_NGN
Combined Indoor / Outdoor Analysis
Approx. 70% data services are indoor and indoor coverage is poor
Dedicated indoor modeling
Indoor / outdoor combined simulation
3D display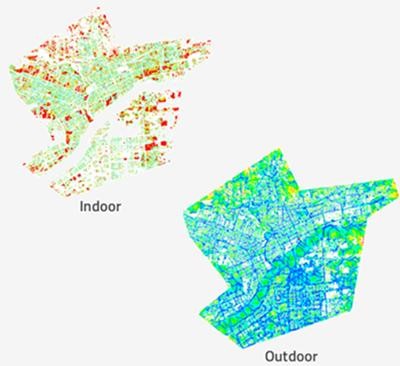 Mobile Radio Data Analysis
Locate the position of mobiles by using MR data
Poor coverage analysis
Coverage statistics
LTE Network Planning
Considering all relevant LTE parameters
LTE coverage prediction
LTE indoor / outdoor coverage
Automatically add stations in case of poor coverage
Multidimensional data analysis of LTE (considering simulation data, Mobile Radio data and drive test data)
Quality of Service (QoS) analysis based on real data
Fully Web-based Solution
Platform independent: works with all modern web browsers
User-friendly graphical user interface
Accessible from anywhere over the internet
No local installation / maintenance required
Combined Indoor / Outdoor Analysis

Mobile Radio Data Analysis

LTE Network Planning

Fully Web-based Solution
---