Smart Solutions For
Airports, Ports & Transportation Hubs
---
Independent and integrated solutions for the planning, analyses, supervision and management of radio communication infrastructures
Airport requirements and services are constantly growing and the demand for wireless communication for both landside and airside continues to increase. Different kinds of wireless services exist. The most obvious ones are those of mobile operators serving their subscribers, but there are also many others such as those linked to air traffic control (ATC), public safety, services on and around the smart airport for dispatch, logistics, passenger flow control, self-moving baggage systems and other IoT applications. All of these services rely on wireless communication, requiring spectrum on and around the airport.
The variety of spectrum services outweighs that of spectrum users which is complex to operate and manage. In addition, new radio services for IoT networks and 5G mobile communications will be introduced at airports increasing the demand on airport operators. There is a concrete need for efficient spectrum engineering and management in order to accommodate all required wireless services within the congested spectrum environment and limited geography as it is within the airport footprint.
Integrated radio assurance solution
Business portfolio
Planning
Services and tools for conception, design, realization & optimization of reliable, highly available & safe indoor & outdoor radio networks.
Management
Workflow-based approval & management processes for radio communication infrastructure & users. Management solution based on a central spectrum database, co-existence, analysis, governance & internal rules.
Mapping
Spectrum inventory measurements & coverage simulations to validate the current spectrum usage. Identification, location & assessment of unknown transmissions. Improving the data basis for future decisions.
Guarding
Permanent spectrum monitoring as a preventive early-warning system to avoid, identify, locate & solve network problems. Avoiding problems preferably before they become safety or business critical.
Trouble shooting
Elimination of identified problems & issues.
Watch the Smart Solution story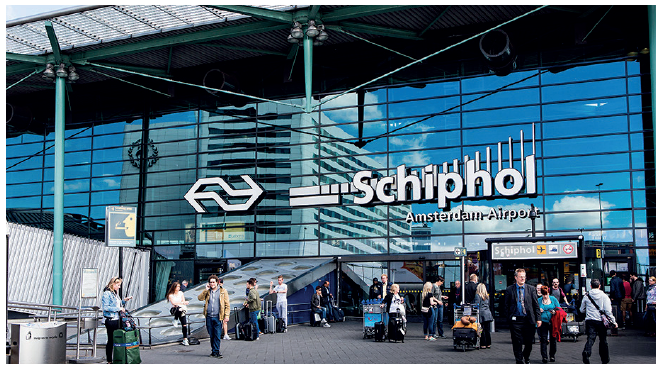 One of our success stories...
Amsterdam Airport Schiphol commissioned LS telcom for frequency management & licensing to become a "Leading Smart Digital Airport".
The challenge
Ensuring a safe, interference- and incident free radio environment at the airport while providing enough radio frequencies for all radio networks, services and applications
required at the airport under the growing demand from all customers for wireless air and ground communication.
The solution
Development of a general licensing framework and introduction of an automated spectrum management system including a frequency database and radio monitoring capabilities accompanied by consulting and supporting professional services by LS telcom experts.
The result
Amsterdam Airport Schiphol now has full visibility of the used radio spectrum and infrastructure. They deliver their customers excellent, highly reliable, interference-free and save radio services at the airport. The airport can detect incidents, misuse and illegal frequency use and react immediately. This contributes to the general safety at Schiphol Airport and improves its overall positive passenger experience significantly.
Download our Airports, Ports & Transportation Hubs Information